Meet the team!
Our friendly team of experts specialise in helping over-indebted businesses. Whatever the situation, we can guide you through your options and help you along the right route for you.
If you are thinking about finding out your options for dealing with debt, then don't put it off a moment longer – contact us now and take the first step towards taking control of your company's financial future. Call us on 01709 331300.
Paul Moorhead – Director and Licensed Insolvency Practitioner and 2013 Corporate Insolvency Practitioner of the Year – Small firms category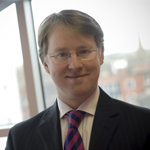 The nice thing about my job is that most people are not aware of what can be done to deal with financial problems when they come along. Anyone can find themselves in difficulties and the good news is that things are never as bad as they first seem – trust me, I've seen it all
I am a licensed Insolvency Practitioner, based in South Yorkshire but helping clients across the country. I'm the only licensed insolvency practitioner in the UK with a PhD in insolvency – so I really am "Dr Debt!" Winning a major award in 2013 was a great testament to the effort put in by the whole team when working with our clients. Feel free to give me a call, I'm always happy to chat through the options and to answer your questions.
Why not follow me on Twitter or have a look at my profile on Linkedin.
Nicola Savage – Manager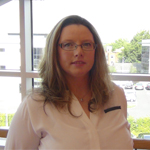 As part of the team at Moorhead Savage, I am responsible for making sure that our cases run smoothly and that we have the right resources in the right place to ensure that our clients get a great service.
As a qualified accountant, I get involved in budgeting and forecasting matters, and I also use my insolvency experience to deal with queries and helping out with more complex matters.