Meet the team!
Our friendly team of experts specialise in supporting businesses in the Rotherham area. Whatever the situation, we can guide you through your options and help you along the right route for you.
From business planning and start-ups, through to advice for growing businesses and coping with unexpected problems, we have years of experience of advising business owners on a wide range of topics and in a diverse range of sectors.
Dr Paul Moorhead – Director and award-winning business advisor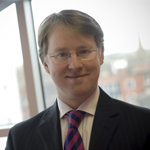 Paul has over 20 years' experience in advising and supporting businesses. Since 2009, Paul has been based in Rotherham, working with local businesses to help them to solve problems. Paul is particularly experienced in helping businesses to solve complex problems, whether they have financial issues, production bottlenecks or need to make strategic plans for the future.
Why not follow me on Twitter or have a look at my profile on Linkedin.
Nicola Savage – Manager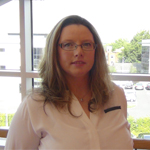 As part of the team at Moorhead Savage, I am responsible for making sure that our assignments run smoothly and that we have the right resources in the right place to ensure that our clients get a great service.
As a qualified accountant, I get involved in budgeting and forecasting matters, and I also use my business experience to deal with queries and helping out with more complex matters.