Happy New Year 2018!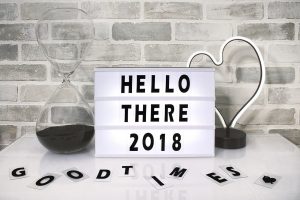 Isn't it amazing how January seems to come round more quickly each year? The world seems to be moving faster, with everything apparently speeding up and the weeks and months flying by at an ever-increasing pace.
The world of business is no different. Time marches on and, for some businesses, the passage of time helps them to overcome problems and difficulties – with a bit of luck and a great deal of hard work, problems can be solved and businesses are able to move forward.
But for some companies, the passage of time merely highlights the issues and problems that exist within the business. Unless some positive action is taken to address those issues, there is the risk that they will spiral out of control, resulting in a poor outcome for the company, its owners, directors, employees, creditors…
The good news is that there are ways of turning around struggling businesses. We specialise in helping directors to explore the options for their companies and we can assist with putting companies back on track. Whatever the situation, there are always options to choose from and different routes to take, depending on each individual set of circumstances.
So don't let time rush by without taking advice: call us today to discuss how we can help to solve your company's financial problems.
Call Paul Moorhead today and make 2018 the year that you solve your business problems.